The Bracco Italiano in the UK
By John Abraham
Jonathan Shaw imported the first Bracchi into the UK in the spring of 1989 arriving in quarantine from Italy. Now, in 2015, approximately 500 Bracchi live in Great Britain, but the number of breeders here is still minor. Last year for example 45 puppies were born and registered in the UK and 12 new dogs imported from various European countries.
As to particular health issues with the breed I have to say I've come across several Bracchi with skin conditions, UAP, that is ununited anconeal process or elbow dysplasia has also been detected in several dogs. In the UK we do hip, elbow and eye testing routinely to prevent affected dogs from getting among the breeding stock.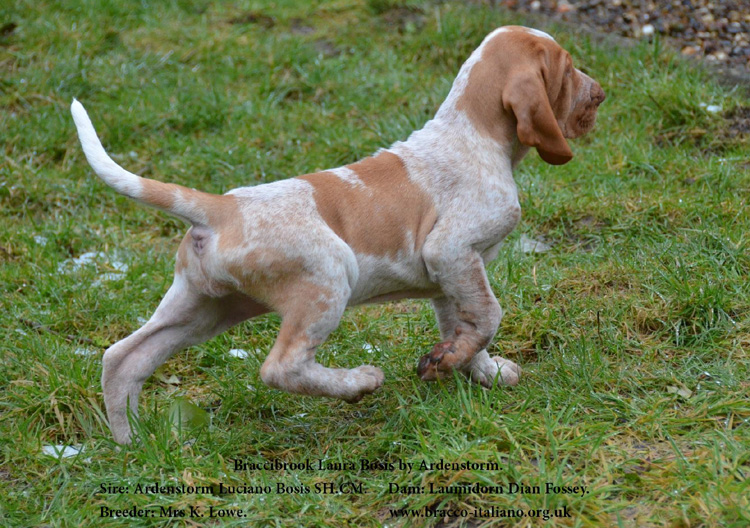 Above and below : Belle as a pup.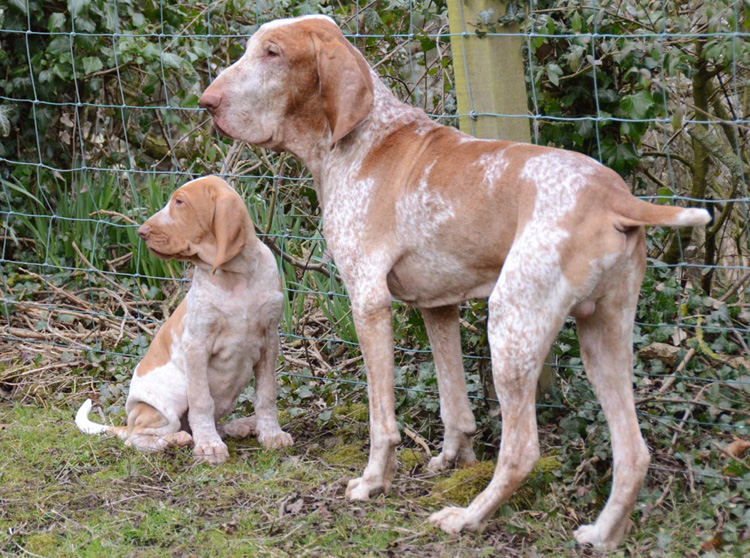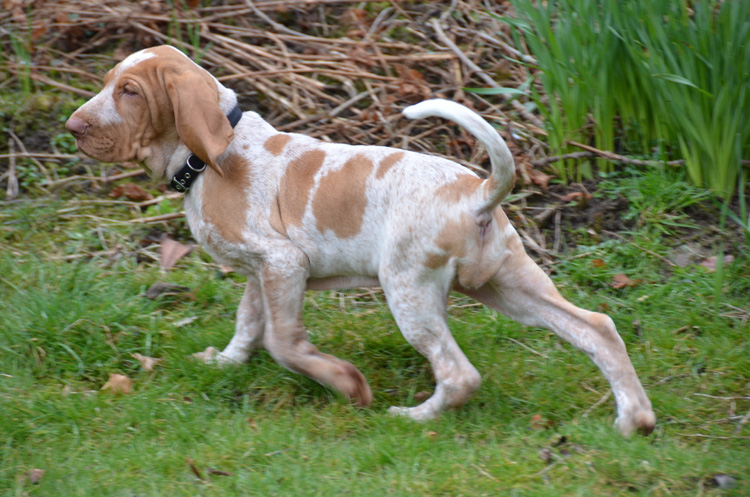 So far the majority of Bracchi in Britain are kept as family pets, but quite a few are also used as hunting dogs. Personally I think that most of them are not only great field dogs but definitely have what it takes to be an "allrounder" - it all depends on the ability of the trainer.
In my experience with care they are also very capable to work in water. But owners and trainers should always remember that to raise and train a Bracco is different from other continental pointing dogs insofar as they need very gentle & consistent training. And although you get insecurity to new environments in other HPR breeds, it may be more prevalent in the Bracco who might also find it harder than other breeds to adapt to unknown situations.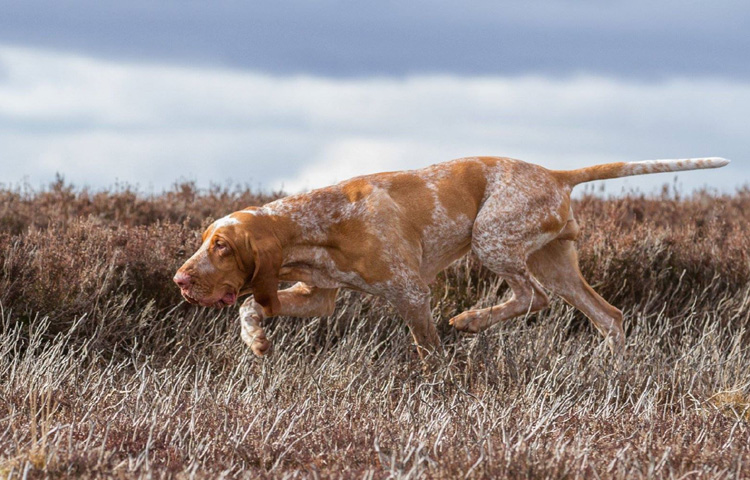 Above and below: grown up Belle at Burncastle hunting grouse.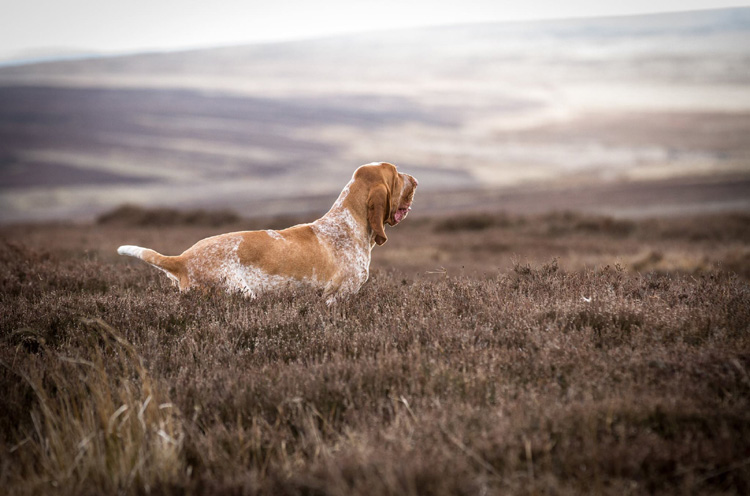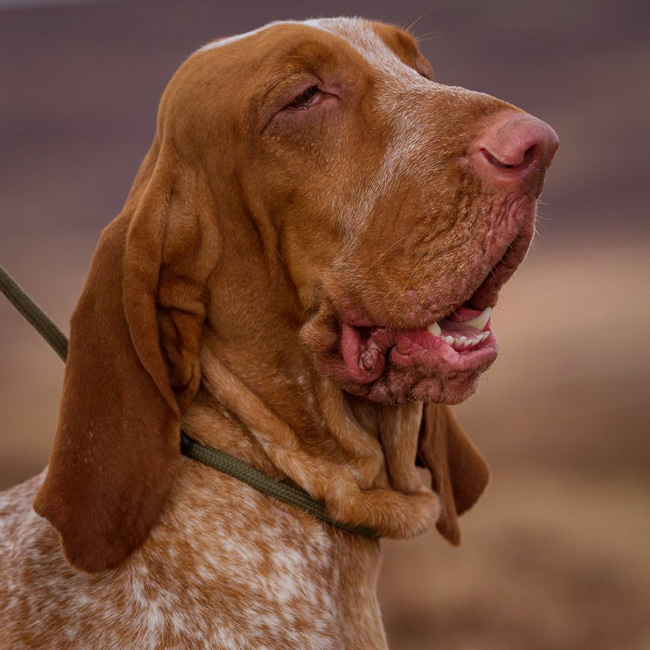 As the hunting territories in Britain vary enormously from woodland and fields to ranging across thousands of acres of grouse moor, hunting, pointing and retrieving from land and water are required of the Bracco, although at present many are trained to mainly retrieve pheasant on game shoots as opposed to 'rough shooting.' I don't know of any Bracchi used on hoofed game, but if the conditions and landowner allowed them, ground game could be shot.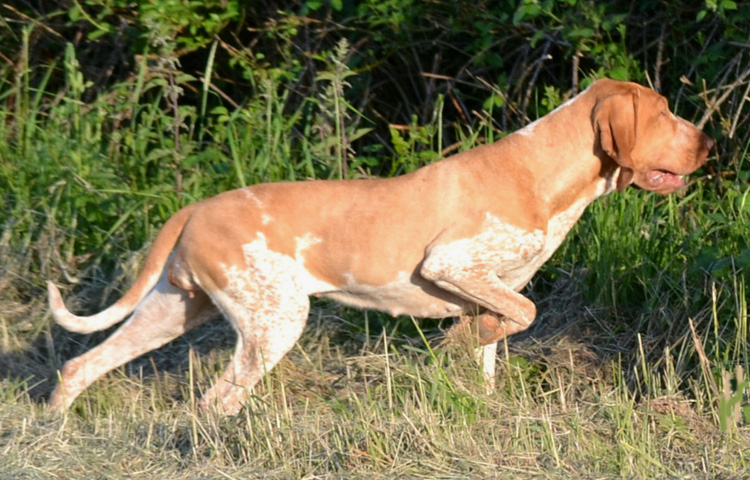 Bonario Chatelaine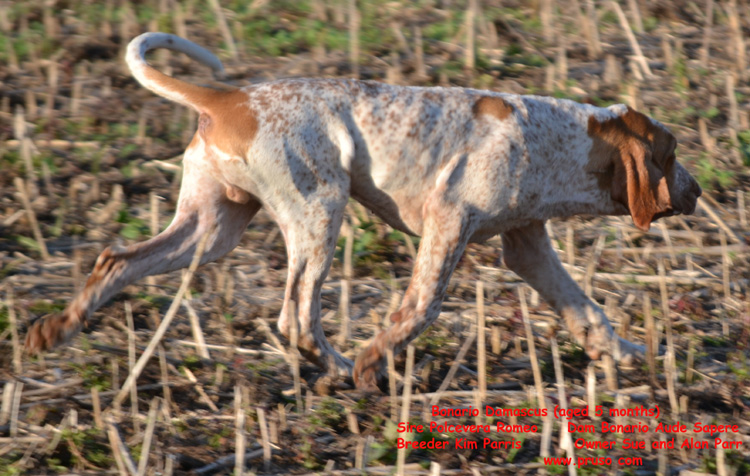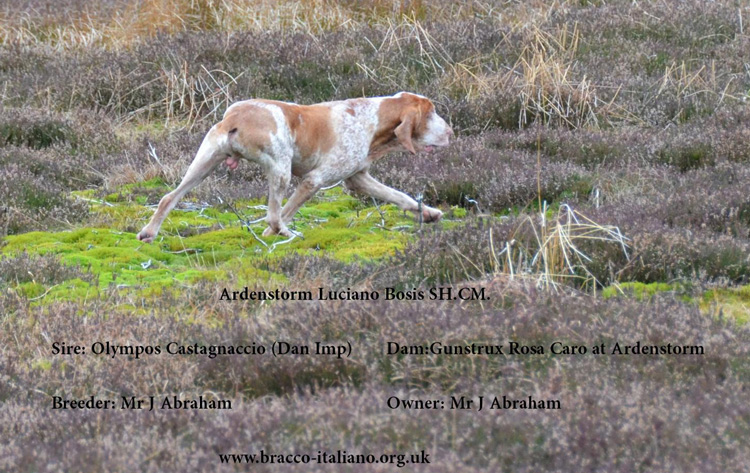 As with all 'new breeds' it takes many years to build up experience with the breed to get the best out of it. But I do believe that the Bracco can be an excellent shooting companion in the U.K. All we need is for us to gain experience and have the help of the Italian hunters. Especially as we do care about the Bracco trotting while in the field. This is yet considered secondary to the working ability. Still, we are in the early stages of training them to trot as witnessed by the amount of bragas bought during the World meeting in Italy in September 2014 by British visitors.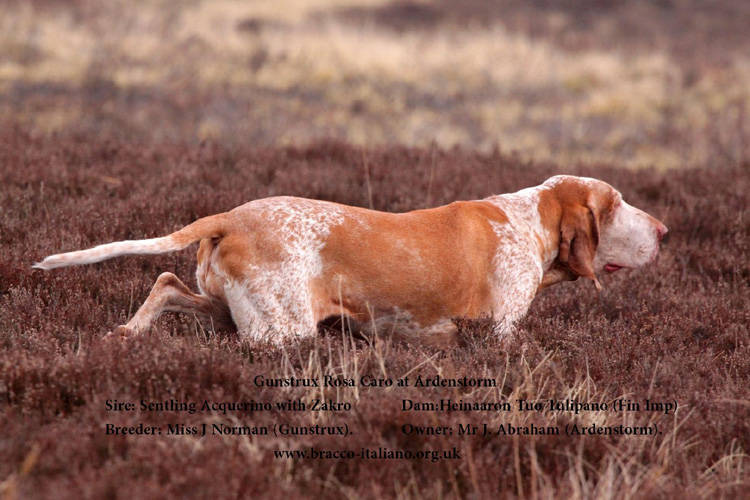 I totally understand the Italian breeders negative view on long tails as I too prefer a docked dog for working purposes. Unfortunately we in the U.K. have a few hurdles to overcome: Vets are pressurised not to dock any dogs by the BVA. Subsequently it is difficult to dock puppies legally. You're required to prove your dog is to be worked. And finally, if your dog is docked you are excluded from showing it at certain Shows such as Crufts.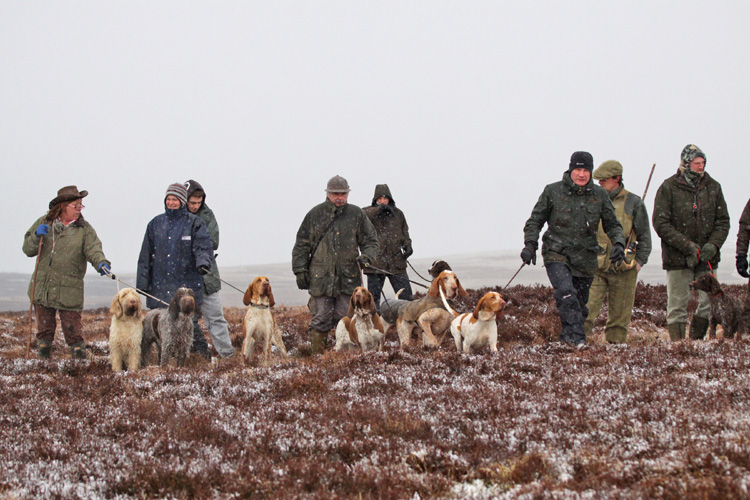 Above and below: Spring Pointing Test on grouse in Scotland.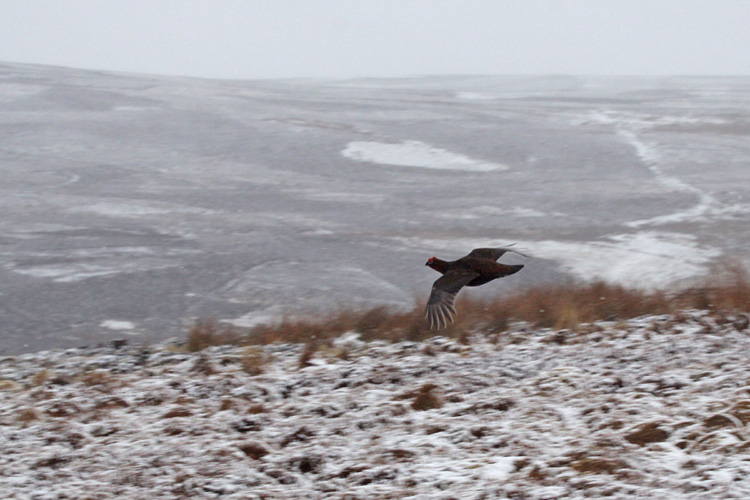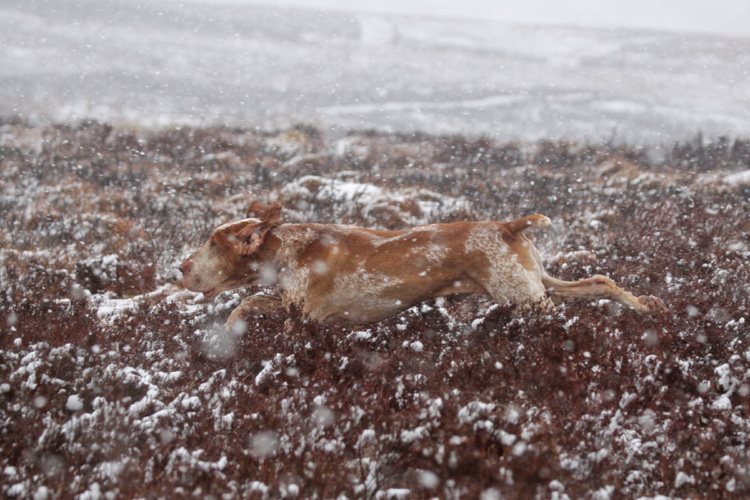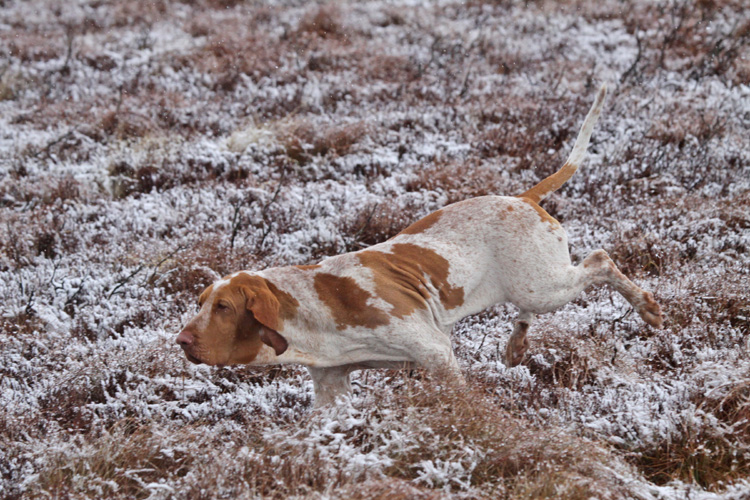 All photos if not labelled otherwise (c) John Abraham
Text (c) 2015